The Charleston Wrap fundraiser ends tomorrow 10/7! Choose from a variety of home goods, personalized goods, gift wrap, pet gifts and more! Visit registercw.com and enter organization ID 15866 to register and shop!
Homecoming week Dress Down Days for the MS/US! October 11-14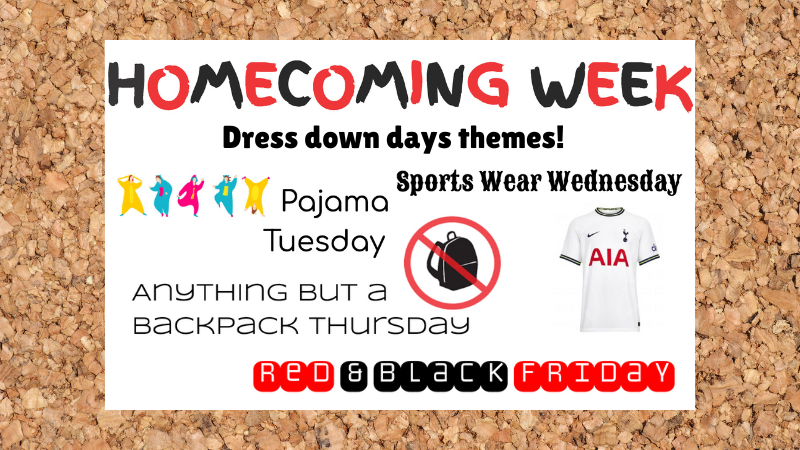 The Lower School is still in need of some staff for this school year: substitute teachers, classroom aides, and a full or part-time custodian. Contact Terri Miquel (
tmiquel@pcspa.org
) with interest or questions!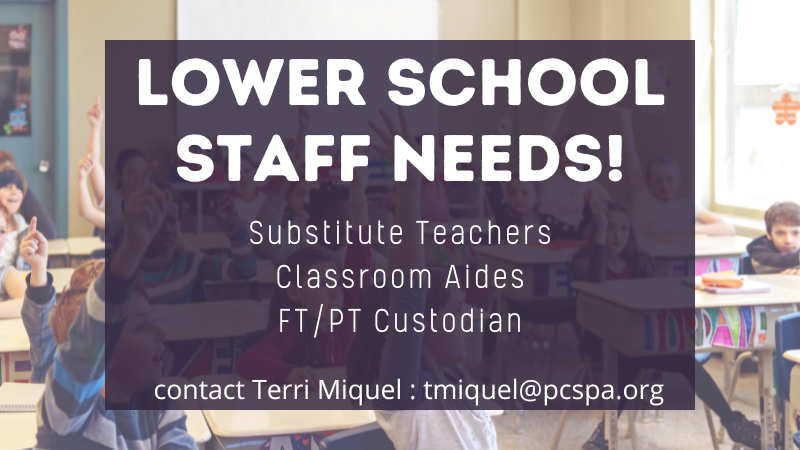 These 2 third grade scientists are working hard to investigate and find seeds in a variety of different fruits. Their class observed the amount and properties of seeds in each fruit, and recorded their findings in their science notebooks. God sure had a lot of creativity when he created fruit!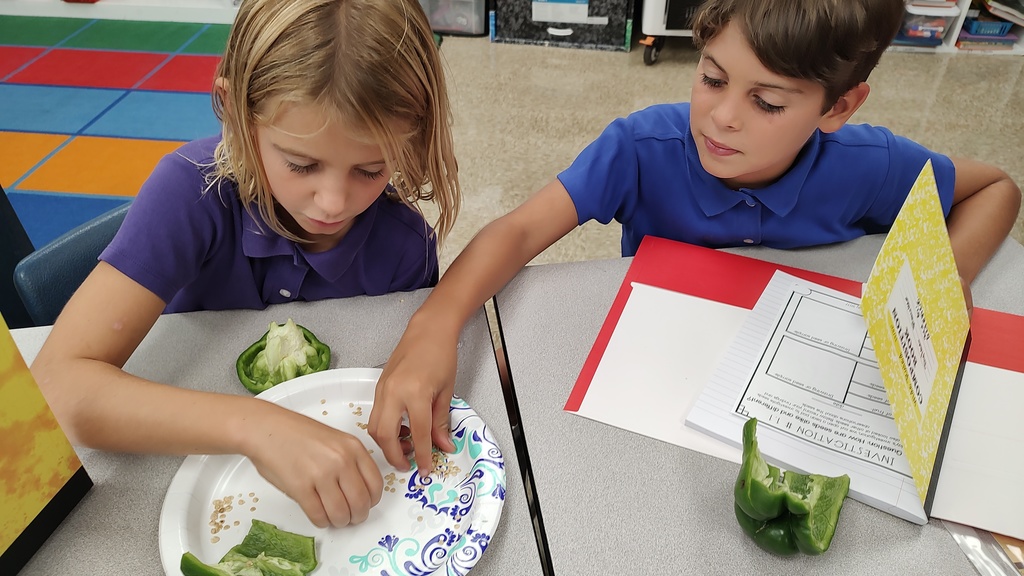 PCS students and families - get your "Servin Strong" t-shirts! All the proceeds will go directly to the Servin family to help with expenses as they continue to care for Trace and Silas after the car accident that took place on September 14th. Both the Middle/Upper and Lower School will have "SERVIN T-SHIRT DRESS DOWN DAYS" where students/teachers will be permitted to dress down if they are wearing this t-shirt! Stop by the main office at either campus for an order form. Join us in continually praying for this precious family!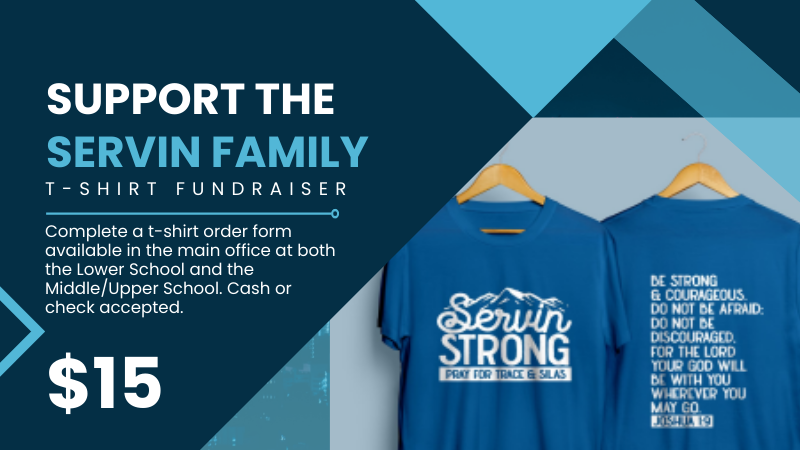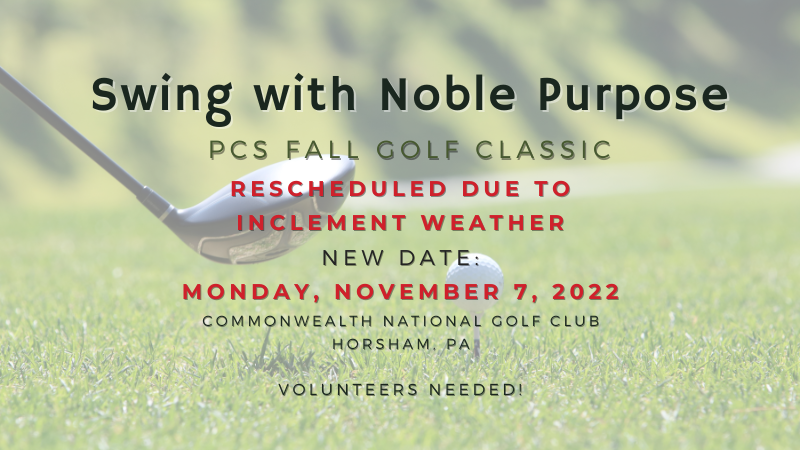 Hurry before time runs out! Get your holiday/birthday wrap and home goods by October 7th!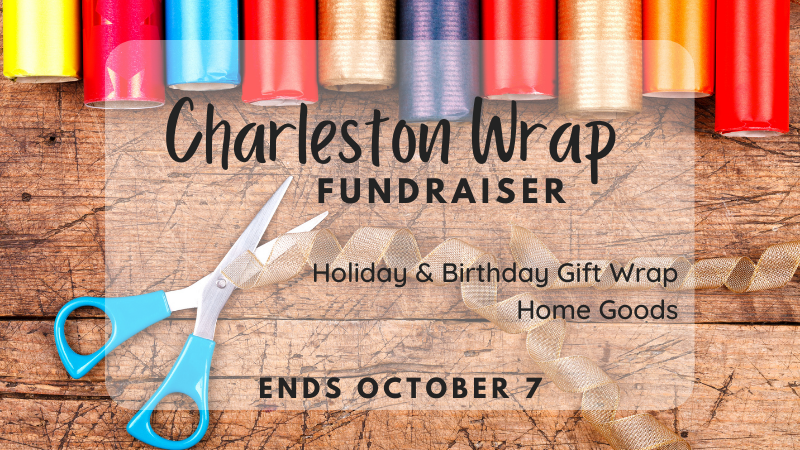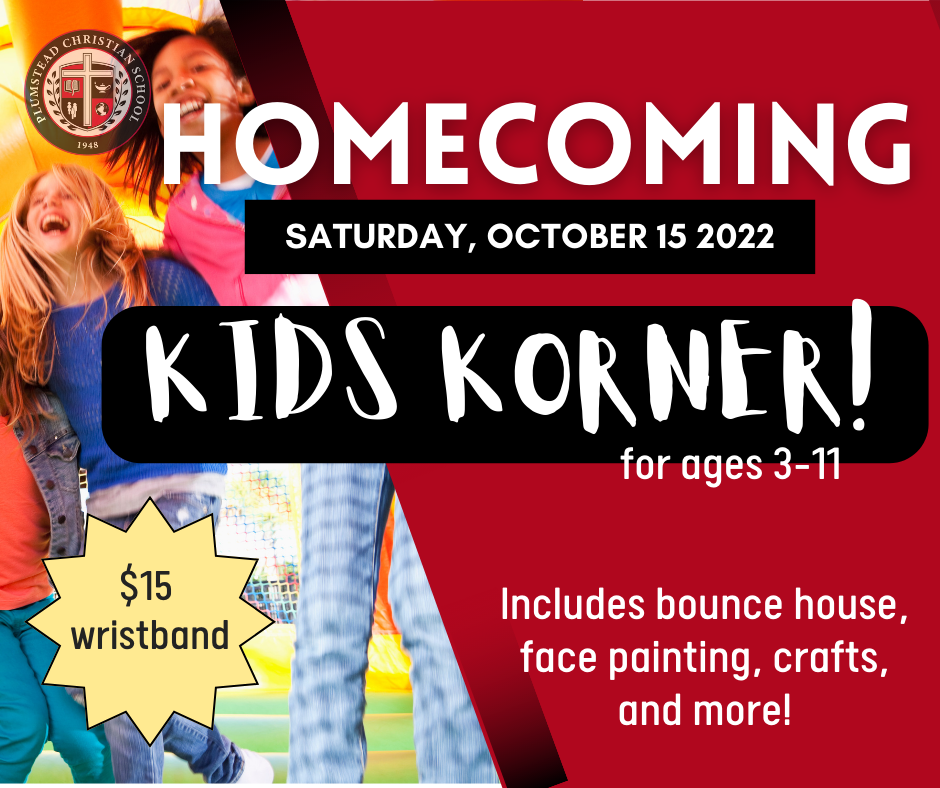 And the 2023 MS/US Musical will be... Mary Poppins! Applications and audition packets are available for pick up in the front office.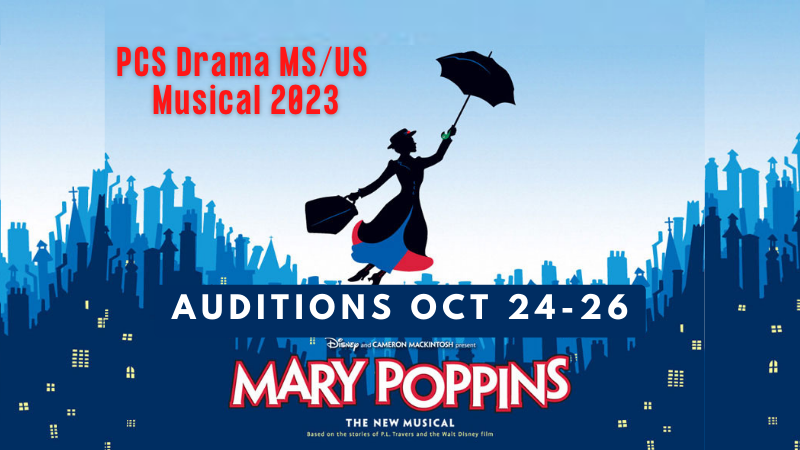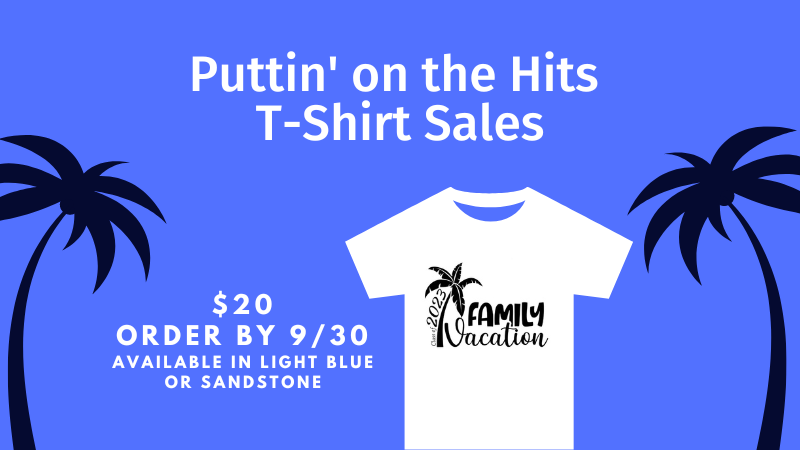 Many of our Middle & Upper School students spent time in prayer at "See You at the Pole" this morning! Thank you Jesus for your mercy and grace!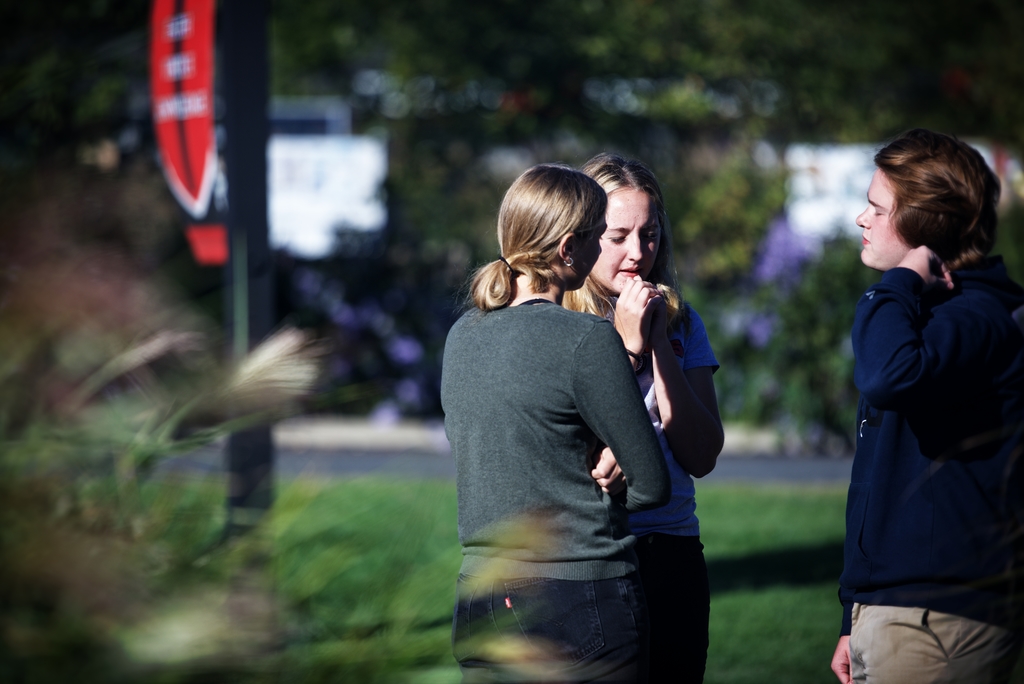 Tickets to Puttin' on the Hits are now available! This is a not-to-be-missed, spectacular, and oft-times hilarious lip-synching event put on by the Senior Class to raise funds for their Senior MIssions Trip. The event will kick-off Homecoming Weekend on Friday, October 14th at 7pm at the Middle/Upper School. $10/adults & $6/children Support the Senior Class by purchasing your tickets today - and grab a t-shirt at the link below too!
https://plumsteadchristian.org/event-ticketing/
https://plumsteadchristian.org/puttin-on-the-hits-tshirts/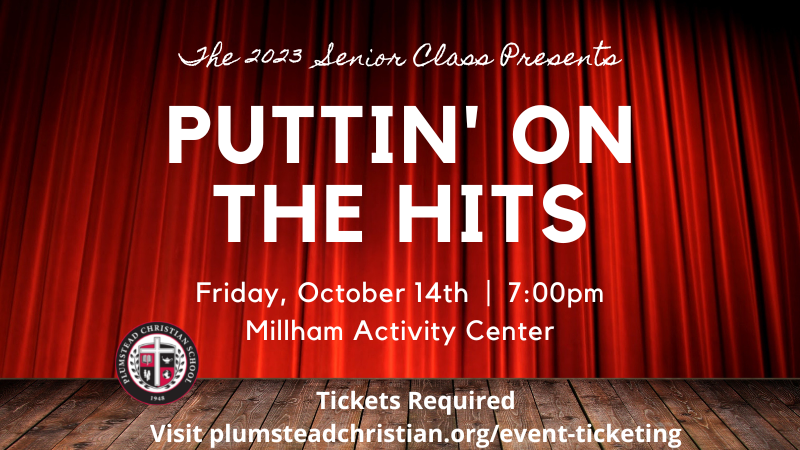 PSAT testing will be offered on the morning of Wednesday, Oct 12 and is encouraged for all 9-11 grade students. Students need two number 2 pencils, water, a snack, and a calculator. Register on Family ID by Friday, Sept 30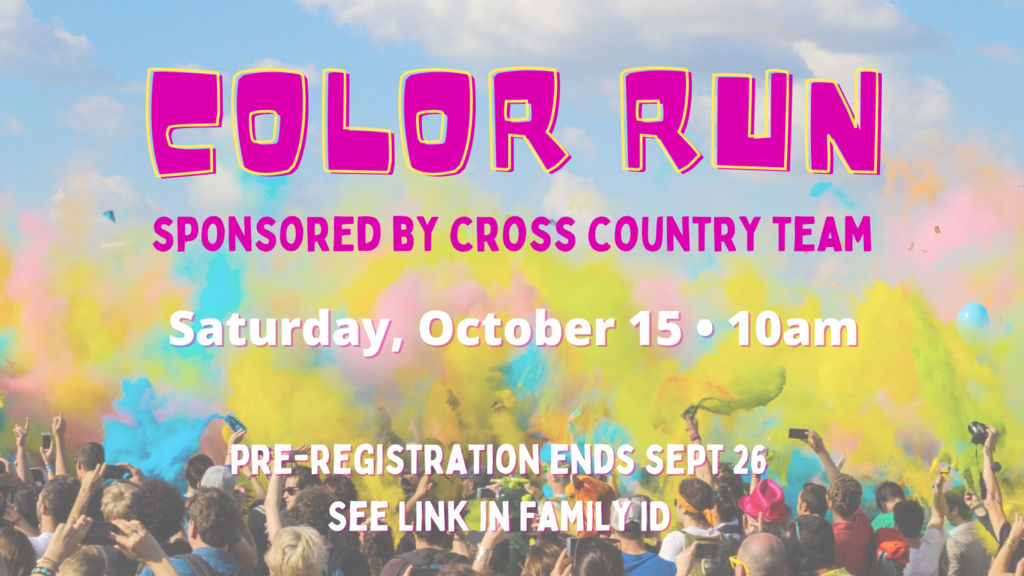 Open the 2022-2023 calendar at your fingertips with the My PCS App or it's available for download in the documents section!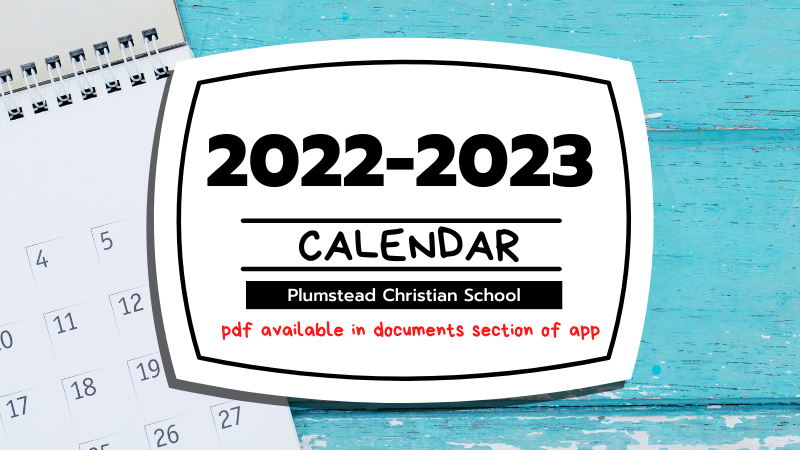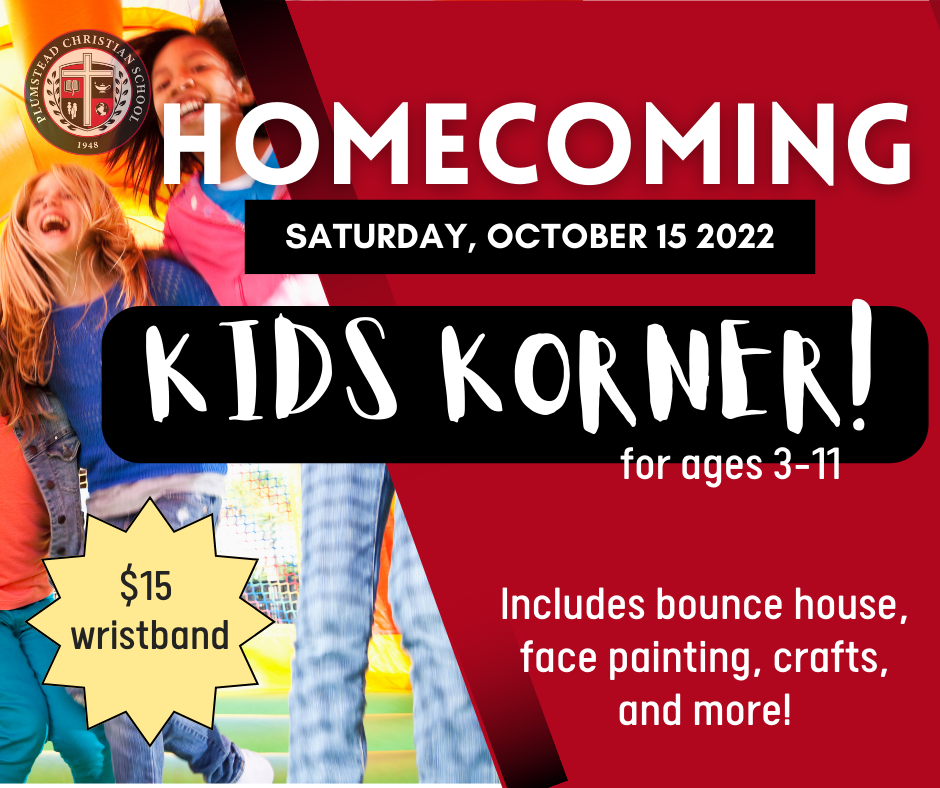 Moms in Prayer meets on Tuesdays starting October 4 (MS/US Campus) and October 11 (LS Campus)